COCOLOA ACTIVE PANTS 2mm
Get a matching Cocoloa 2mm Active Pants, to match it with your Cocoloa 2mm Topper, and dive stylish while staying warm, which is what the Cocoloa brand is about!

Although we do not lose much heat through extremities, but a neoprene pants is definitely a good choice for overall protection. Thicker material are found on both the front and rear of the pants, while the waist, crotch, and lower calves, are slimmer to allow maximum mobility.

An external draw string allows for easy access of tightening the pants when necessary, as compared to having it on the inside.
Size:
M, ML, L & LL(XL)
Available colour:
Black / Quilt Black & Black / Quilt Pink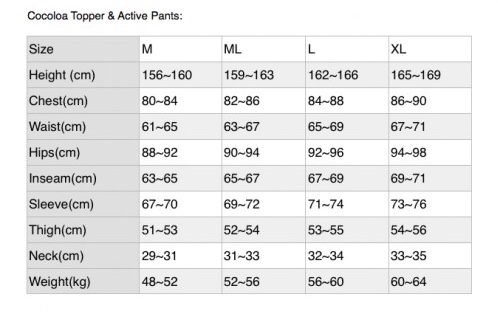 ---